Business Start Up Costs Need Not Apply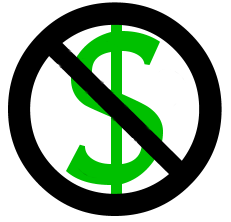 Start Up Costs Need Not Apply
2012 is finally upon us and things seem to be starting off at a slow pace. Many businesses are still cutting costs, have stopped hiring employees and continue to lay off workers. On top of businesses downsizing due to economic woes, entrepreneurs of all ages are afraid of starting their own businesses due to the start-up money that is sometimes required with starting a business. If you are trying to start your own small business to break free of the 9-5 Work Force or to stir up your life during retirement, here are some suggestions that can start you off with hardly any start-up costs, which means more money in your pocket!
Utilize Free Internet Marketing
This is the best way to market your business for free. There are numerous ways to market your business via the internet, from Websites to Social Media to Curator sites, which can amplify your business across the World Wide Web. Here are a list of places to start regarding marketing your business online for free:
– Webs.com & WordPress to Create your Free Website
– Facebook, Twitter & LinkedIn For Free Social Media Outlets
– StumbleUpon, Digg.com & Scoop.It for Curator Sites Which Reaches Millions of Readers
Low Cost Marketing Materials
On top of marketing online for free, you can also find and create low-cost marketing materials, like business cards, post cards & magnets. Having a business card on hand or sending out post cards to potential clients will just create more buzz about your new start-up business. Visit VistaPrint.com for fairly priced business materials or you can buy the materials at your local Office Supplies store and create, customize & print them up on your home computer.
Grassroots Marketing
Once you have your business materials, that is when the Grassroots Marketing starts. Canvas your community and visit your local businesses to introduce yourself as a new business owner & offer discounted services. You can also post your business cards on community bulletin boards. Another great grass-roots marketing technique is to leave a couple of business cards at your popular watering holes and coffee shops. Someone is sure to pick one up while paying for their drink!
Word of Mouth is Always Free
On top of marketing your services using the internet or business pamphlets, Word of Mouth is key to keeping your business thriving. Word of Mouth goes a long way when it comes to the popularity of a business or service. I have received numerous tips and reviews about different businesses through conversations with those in my community and I tend to use those businesses that have a good Word of Mouth and I stay away from those who have a bad reputation. If you do right by the community, the community will thank you with a good Worth of Mouth.
The economy could be better, but if you are a young entrepreneur or a retired school teacher who wants to start a business, do not let the monetary aspect hold you back! With Free Internet Marketing, the low-cost of business cards & pamphlets, & the absolutely free grassroots marketing on top of Good Word of Mouth can equal a successful start-up business without the start-up costs! Start Up Costs Need Not Apply