We are making moves again! After being in New Jersey for less than 5 months, myself, husband & dog included, are packing up and moving on down to Maryland! We need to move by the end of March and finding time to run a business, a household, run a blog AND finding a new place to live and moving their before the end of March deadline, is near to impossible! But impossible is nothing when you have a myriad of resources right at your finger tips. Here are five ways to make finding a new place to live & moving to it, a lot easier!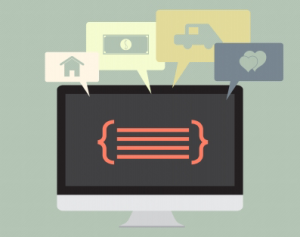 Research the Area
Do your research before you start looking at places to rent online or through a realtor. You will get swept up in all of the properties shown to you, that you will become overwhelmed and pick a place that doesn't meet your requirements and expectations. Research the area, crime rates, school districts, cost of living, and other factors, then narrow it down to what you are looking for regarding living space. Divide & Conquer!
Housing Apps
Housing apps are so much fun and so cool to use. I have found multiple listings using housing apps that were not listed with realtors. I even found our rental in NJ through Zillow and we couldn't be happier with it! Watch out for scams though and always call to get more information about the property.
Here are 5 Housing Apps that will make your move a breeze!
• Zillow
• Trulia
• Realtor.com
• RadPad
• Rent.com
Also use a note book to write down the property info, address, monthly rent and notes to keep everything organized. The apps allow you to save favorites but you have to log in and there is no more section to write important information. So have a paper & pen ready!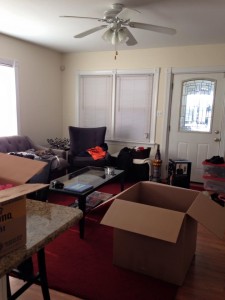 Realtors
Realtors are a great source when finding a rental property. Research the area you are moving to and then find realtors in that area. They are a wealth of information on the local community, what places are desirable and they can contact the land lord within 24 hours. They can also add your name and email to an automated service that sends you properties in the area you are looking within your search parameters. Don't be afraid to use more than one realtor. Realtors like to show the properties that they listed and not others, so make sure you have them find everything in the area and not just their own properties they are managing.
Pre-Pack
This is a major time saver. Start packing up the things you don't need to use on a daily basis, a month or two before you have to start moving. Put the boxes in the closets and in the garage, if possible, to cut down on your last minute packing. Make sure you also label the boxes just in case you need to find something in the pre-packed boxes. Organization is key when it comes to moving!
U-Haul It!
U-Hauls are great. They have locations all of the country and their rates are really low. Plus, if you rent a truck from U-Haul, they include a free month of storage, just in case you need to store boxes before you make your final move. U-Haul is also great because you can tow your car behind the U-Haul, instead of having someone follow you in the car. Save gas and a trip! Win, win.
Moving doesn't have to be a hassle! Stay organized, use all of your available resources & have a little patience and your move will be a piece of Gluten-Free Cake!
Image courtesy of 2nix at FreeDigitalPhotos.net